ABCDTourism : Sharing experiences and debate around environmental best practices for a more sustainable tourism in Mediterranean destinations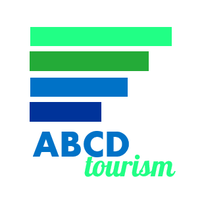 Welcome to Hotels, Guest houses, bnb, resorts, destinations, consultants, researchers, experts, students, technicians to share their best environmental and touristic practices.
Imagine a Mediteranean referencial index label/classification for properties and destinations to engage Mediteranean countries into sustainable values.
"Behind the sphere of vacation, leasure, travel, there is the  concept of "tourism", behind an important part of our economic system and an important part of the GNP of many countries specially the Mediteranaen ones there are many other aspects of the impact of tourism.
Behind all the touristic activities, businesses, there are also the inhabitants, the cultural and patrimonial aspects. Why shouldn't we change the eco (economic) aspects into the integration of the eco (ecological)aspects and become sustainable? 
Join the movement !
 Join our Facebook Public Group
 www.facebook.com/groups/abcdtourismmediterranee/
contact@abcdtourism.com
ABCD Tourism l'agence conseil durablement engagée
Communiqué de presse
COMMUNIQUE PRESSE 23032020.pdf
Document Adobe Acrobat
177.4 KB